To be a great leader, start by showing leadership through engagement and development of yourself.

To be a great leader, start by showing leadership through engagement and development of yourself.
There are things which, had I learned many years ago, would have transformed my ability to perform to my full potential, lead effectively and feel more fulfilled in life. These needs changed as my life and career progressed. At each stage I learnt new techniques and greater all round awareness. However, while these periods of self-development were inspiring and motivating they were also time-consuming, and at times exhausting, overwhelming and isolating when they didn't necessarily have to be.
As I looked deeper in to these experiences, so began my journey and investigation into neuroscience, wellbeing and coaching - looking for ways to improve people's working and personal lives both in terms of quality and productivity but without increasing their workload or perceived stress.
..is essential for us all to become successful, fulfilled individuals on a sustainable basis. Busy people rarely make time to check in with themselves (and many, like me, wouldn't know where to start), so it forms the foundation of all the programs and 1-1 coaching.
Coaching Shaped By Experience
My coaching draws on personal and professional experience from over 20 years working in the high-pressure environments of Investment Banking and Hedge Fund Management (ABN Amro, UBS, Dresdner Kleinwort Benson, Unicredit, Mediobanca and TT International)
As an ambitious and successful equity sales person, and latterly a very team focused manager, I developed a deep understanding of the challenges and pressures that we all face not only day to day but also in our long-term career development.
This experience makes me a passionate advocate of holistic, empowering coaching. With a strong neuroscience based approach, I help clients understand the role their brain plays in working, leading and living effectively and happily. I combine these techniques with my natural empathy, perception and practical experience to challenge and reset deep rooted beliefs and behaviours, raise self awareness, and create space for growth. The addition of Hogan Assessment profiling last year compliments this approach perfectly.
I really enjoy helping people and teams to fulfil their potential senior management, valuable employees and entrepreneurs. As individuals find the strengths, courage, energy and motivation to move forward, so they build solid roots for the future.
Trusted By The World's Most Influential Companies: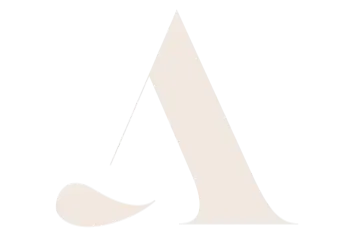 Testimonials From Companies
KRAFT HEINZ - UK
It's a really different way of looking at the pressure we put on ourselves that made is easy to see where I could make changes.
It was nice to understand why some of the tips I read about actually work.
UNICREDIT - Investment Bank
Wow - that was excellent! The team are still talking about how different it was. You definitely raised some thinking points as well as some really easy wins for us to implement as a group.
OC&C - Consultancy Firm
The way you brought together science/ theory, with practical actions and tips (many of which are actually really easy to integrate into our daily lives) landed really well.
Just wanted to send a quick note to say thanks very much for the session on Overcoming Overwhelm. Thought it was a really helpful, engaging and relevant session - and has certainly given me plenty to reflect on.
Thank you for taking the time to prepare data on how the group [at OC&C] feel.. It made the session feel very personalised and helped us initiate further discussion internally after the event.
Contact me to be empowered and inspired to take more control of your growth, lead more effectively, feel more resilient to the pressures at work and home, and enjoy a more fulfilled life … for life.