RESET LEADERSHIP AT WORK
A practical, scalable, and relevant solution to improve wellbeing, productivity, and engagement across your entire workforce.
Whether it's 1-1 coaching, group workshops or via our CPD accredited Stress Reset programme, you can provide employees with all the tools they need to avoid burnout, optimise performance, and feel happier at work.
You Might Not Be Able to See it, But Stress is Costing Your Business:
£42B
According to a report from Deloitte, mental health issues cost UK employers for about £42 billion each year in lost productivity, absenteeism, and staff turnover.
£15.1B
costs employers in excess of £15b according to work by Accenture, the leading indicator of presenteeism is stress.
£1,300
A study by the Institute for Employment Studies found that the cost of mental ill health to employers in the UK is equivalent to £1,300 per employee per year.
American Psychological Association research found that companies without systems to support well-being have higher turnover.

But how you provide that support can have very different results. A study by Deloitte found that investment in mental health by employers has an average return of £5 for every £1 spent
BUT
.. The return on Reactive support (CBT therapy sessions) is 3:1
.. The return on Proactive support (coaching and workshops) is 5:1
.. The return on Organisation-wide awareness (seminars, cross-company programmes) is 6:1
Equip Your Teams With A Tried and Test Framework So They Can Face Stress With Confidence
Choosing the right stress management course can be challenging. Many are confusing, require significant time commitment, address only a fraction of the stress spectrum, or simply fail to deliver on their promises.
From the CEO to the newest graduate recruit, everyone will encounter some form of stress every day. We all have different triggers, responses, and antidotes to stress. And even the micro stressors can have an impact on our contribution in the workplace.
How can you help when people won't admit (even to themselves) that they feel stressed, or that it has an impact on them and their colleagues?
What can you offer that targets the real causes and symptoms of stress in and outside the workplace?

How can you cater for everyone in an effective, budget friendly way?

And how do you avoid the inevitable eye roll and "not another lesson on breathing" comments (Believe me, I was "that person!")
But then I created Stress Reset method and the CPD-accredited Stress Reset course, which teaches the method over 8 modules. Implementing the Stress Reset changed my life for the better in everyway - now I want it to do the same for you and your team.

Research suggests that workplaces need to provide their employees with 3 basic needs
AUTONOMY - feeling in control, with flexibility and agency
COMPETENCE - balance of challenge and confidence
RELATEDNESS - feeling part of something, connected and cared for
Companies can strive to meet these needs to a point… but employees also want and should be empowered to help themselves.
Trusted By The World's Most Influential Companies: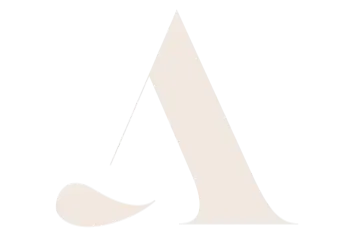 Testimonials From Employer
KRAFT HEINZ - UK
It's a really different way of looking at the pressure we put on ourselves that made is easy to see where I could make changes.
It was nice to understand why some of the tips I read about actually work.
UNICREDIT - Investment Bank
Wow - that was excellent! The team are still talking about how different it was. You definitely raised some thinking points as well as some really easy wins for us to implement as a group.
OC&C - Consultancy Firm
The way you brought together science/ theory, with practical actions and tips (many of which are actually really easy to integrate into our daily lives) landed really well.
Just wanted to send a quick note to say thanks very much for the session on Overcoming Overwhelm. Thought it was a really helpful, engaging and relevant session - and has certainly given me plenty to reflect on.
Thank you for taking the time to prepare data on how the group [at OC&C] feel.. It made the session feel very personalised and helped us initiate further discussion internally after the event.
London Stock Exchange
Thank you for an amazing interview. It was very inspiring, in some points even disruptive - that was exactly what we were looking for in order to help our companies / CEOs think out of the box.
8 CORE PILLARS OF THE STRESS RESET
The Embrace Stress method is made up of 8 pillars: reflect, recognise, reframe, realign, reconnect, renew, refresh, and reset. Scroll down to explore these pillars in more detail.
REFLECT
Before we start the programme, it's helpful to set a baseline for our current relationship with stress. We will look at the definitions we use when we talk about stress, and the importance of "stress mindset" … what you believe about stress matters.
REFRAME
You cannot necessarily control everything in life, but you can control how you view it. We begin to explore how we can use the stress triggers and symptoms to start to change our reaction to stress. We also see how the little habits our brain has developed to promote survival can trip us up in the modern world, and how to work around them.
RECOGNISE
Stress is your body's natural way of responding to any kind of demand or threat… but there is more to this response than fight or flight. We look at the biology of stress; how the mind and body play equally important roles in the process; identify your own personal stress response and exactly what triggers it; and we look at ways to relieve physical symptoms of stress.
RESET
Knowledge is only half the battle. Time to put the techniques you have found work for you over the last 6 weeks into a personal action plan. Outline how you will use and build on what you have learned to rise to the challenge under pressure, and create more meaning, success, and happiness in life without more stress.
RECONNECT
Stress can be isolating. We can feel inadequate, singled out and alone in our struggle. We will look at how connecting and caring for others triggers the biology of courage and creates hope, examine and extend our support network, and hone in on why personal conflict can be so hard to deal with and simple techniques for dealing with it.
RENEW
Without our stress responses, our ability to effectively learn, form memories, and change our behaviours for better survival would be severely diminished. But is it true that what doesn't kill us makes us stronger? We identify your strengths, how you can utilise them to perform well under-pressure and the value of reflection in building resilience. We will also look specifically at overwhelm – when we feel inadequate to the task(s) at hand – and what to do about it.
REALIGN
Research on resilience shows that having a sense of purpose helps people persist through – and bounce back from – adversity. We identify the things that are most important to you – your values – and how you can connect with them to find strength and solutions under pressure. This includes a deeper dive into procrastination and worrying – both frequently associated with stress.
REFRESH
The pursuit of happiness has become a big source of stress… but science shows that there are small shifts and habits that can make a big difference. Learn what psychology and neuroscience have discovered really makes us happy; and how to build more of them into your day without creating more demands on your time, money or energy.
GROUP WORKSHOPS
Learn to Reset your relationship with stress via in-person or virtual interactive group workshops hosted by Charlotte. A corporate discount is available if 3 or more workshops are booked.
These sessions can include:
Full day "The Stress Reset" in house workshop

Targeted programmes for graduates, managers, teams, or leaders.

Weekly series of "clinic" Q&A sessions focused on specific aspects of workplace stress (e.g. preparing for presentations, overwhelm, dealing with a stressed colleague, difficult conversations,…)

1hour lunch & learn or introduction to The Stress Reset framework
ONLINE GROUP COACHING
When you have 10's, 100's or even 1000's of employees, how can you make sure they are all getting the support and training they need or deserve? And how can you tell if they are engaging with it and seeing the benefits?
The Stress Reset Online programme. A scalable, customisable course.
Programme details and features:
Cost effective way to offer ALL employees access to the core skills usually covered in 1-1 coaching

Participants can complete the course in their own time and have lifetime access.

Option for weekly drop-in Q&A or team specific sessions with Charlotte

Engagement and participation data




CPD accredited training hours + certificate

Can be branded to your company

Option for participants to add ad-hoc 1-1 sessions
1-1 COACHING
Sometimes there is no substitute for 1-1 time. Reset Leadership 1-1 coaching will take participants beyond the core Stress Reset programme allowing them to make rapid progress, address areas of particular concern or establish a clear route-map for the next stage of their career.
1-1 session details and features:
Sessions are delivered either online or in person

Flexible scheduling

Clear definition of priorities and desired outcomes

Access to the Stress Reset programme to complement 1-1 sessions

Option for Hogan Assessment